Message from Current Students

Message from Current Students

Monypich Uch (Cambodia, SMIPRP 2018-2019)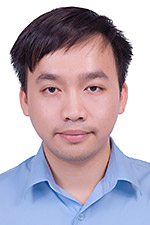 This is my great honor to be one of scholars in the Japan-World Customs Organization (WCO) Human Development Program to study Master's degree program in Strategic Management and Intellectual Property Rights Program (SMIPRP) at Aoyama Gakuin University (AGU), Tokyo, Japan. Applying to this program is the best choice for me in order to build my capability for my career.
AGU is one of well-known and leading private universities in Japan. It's located in the heart of metropolitan Tokyo which has many attractive places such as Shibuya Crossing, Meiji Jingu Shrine, Shibuya Cat Street and so on. The university provides daily supports that help students a lot. SMIPRP Graduate Student Study Room, Aoyama Global Business Institute, Student Health Center, and modern library are interesting and essential places for me. All staff in the university are very helpful and friendly. The campus is very clean and is bedecked by Ginkgo trees and Sakura trees. Cultural activities and social events organized by AGU make it easier to explore beautiful Japanese tradition and gain more foreign friends.
SMIPRP is the most beneficial education program for young and potential customs officials around the world. Objectives of the program focus on three main skills: strategic skills, practical skills and relational skills. This program covers four major courses such as Strategic Management, Intellectual Property rights, Customs Administration and Research Methodology. SMIPRP students have the precious chance to absorb knowledge and experiences from lectures of Japan Customs Officers and WCO experts. The professors are full experienced, capable and caring. To understand more and more about competitive strategy, management approach and best practice of Japan customs, SMIPRP offers study visits to Japanese public and private organizations including Japan Customs.
I really love travelling to many popular and fascinating historical places in Japan in order to learn Japanese's living standard and brilliant culture of Japan during my spare time. I absolutely enjoy living and studying in Japan because I gain lots of new knowledge and experiences. Furthermore, my classmates and I build very good friendship. We treat each other as one family even though we come from different parts of the world. It is such the best and unforgettable memory in my life.
I would like to express my sincere gratitude and heartfelt appreciations to World Customs Organization, Japan Government and Aoyama Gakuin University for giving me this golden opportunity.
---
Fathmath Sifza (Maldives, SMIPRP 2018-2019)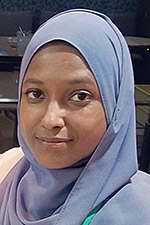 Strategic Management and Intellectual Property Right Program (SMIPRP), is a program specially designed for customs officers. SMIPRP incorporates management skills, and enhances customs related knowledge, with the aim of creating future customs leaders. To be part of this program, is indeed a privilege.
Studying at the Aoyama Gakuin University (AGU) has been a remarkable experience. The University is one of the most prevalent academic foundations found in Tokyo, with great facilities that are essential for students. The professors are qualified and experienced in their own field. There is a well-equipped library that carries substantial amounts of journals for a student's academic need. The ambience of the university is very relaxing and is a great place to focus on studies.
A study room is dedicated for the SMIPRP scholars, with laptops for each individual student. Coordinators are always available to clarify your queries and are keen to help. It was also impressive to see how organized and well thought out the orientation process was, the students were introduced to the culture and manners of Japan, helping to slowly assimilate into the Japanese culture averting possible culture shocks. Necessary information was taught for our daily lives in Japan. Settling in was made very easy thanks to the helpful coordinators and JICE.
Sharing this remarkable journey with 9 other customs officers from different countries has been a very interesting experience. We get to compare the customs practices in each country, and learn from one another. This program brings a very diverse group of individuals into a strong family-like bond. Additionally, from attaining more knowledge, a lot of respect for other cultures, better discipline, we gain a lot of friends across the globe.
Aside from the studies, exploring Japan, has been an adventure. The unique cultural events, the beautiful shrines, and temples the whole cultural experience has been amazing.
I would like to thank World Customs Organization (WCO) and Japanese Government and Aoyama Gakuin University for giving me the opportunity to participate in this program.
---
Fred Murigande (Rwanda, SMIPRP 2018-2019)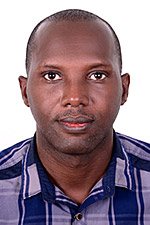 Firstly, I would like to convey my sincere gratitude to World Customs Organization, in conjunction with the Government of Japan, for offering scholarships to study at Aoyama Gakuin University (AGU) in the Strategic Management and Intellectual Property Rights Program (SMIPRP). Aoyama Gakuin University is a private university in Shibuya, Tokyo, Japan, originally established in 1874 by missionaries from the Methodist Episcopal Church.
SMIPRP is a one-year master degree program targeted at young Customs officials around the world. It aims to deliver students with managerial knowledge and skills in three main areas: strategic, relational and practical skills.
SMIPRP is a distinctive Program which provides an opportunity for me as a customs officer and my country in general to gain such unique practices and vital abilities to improve the career and contribute to national goals. The professors for this Program are very friendly and helpful to the extent that every student can catch up; each professor has unique expertise in his/her subject of instruction. SMIPRP students also get the privilege of being taught by Japan Customs Officers, World Customs Organization (WCO) experts on customs related modules and special lecture on current program by WCO Secretary General. The Program includes visits to Japan Customs Training Institute (CTI: WCO Regional Training Center) and visits to regional custom offices. Other related study tours that were conducted by the respective professors include a study tour at related public organizations and study visits to many reputable business organizations. The academic staff for this Program are sympathetic, caring and always willing to offer their support.
The opportunities for interactions with people from different cultural backgrounds, and people working in different government institutions where we visited for study trips in Japan have equipped me with better interpersonal skills and more effective communication skills.
I am very grateful for the outstanding and unreserved support that I and the other SMIPRP students receive in every aspect of our lives in Japan from the various administrative and academic affairs departments.
I can't also go without mentioning the good people of Japan with their rich culture and excellent discipline and respect. Japanese way of life is very impressive and I was really happy meeting people with such special values.
Lastly, I would like to thank World Customs Organization, Government of Japan and Aoyama Gakuin University personally for the trust they put in me and other SMIPRP 2018/2019 Students for this master's program.