Gurkaran Singh Bains (India, SMIPRP 2017-2018)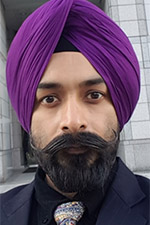 Additional Director
Directorate of Revenue Intelligence
Central Board of Indirect Taxes & Customs
Ministry of Finance, Government of India
For a Customs officer who wants to expose himself to the best there is in the world to polish his professional skills and who craves in his heart, to be a student again, the SMIPRP at Aoyama Gakuin University is the place to be. A place which, he gingerly enters not sure of what to expect, but a place which he leaves after one year, wiser, full of ideas, sure of himself and ignited by conviction and belief to apply his learning to the betterment of his life, his organization and his country.
This is a very well crafted and immaculately planned programme of the WCO funded by the Government of Japan, which is perfectly executed at the modern yet idyllic Aoyama Gakuin University in Shibuya, Tokyo imparting core management skills, exposure to the best Customs practices, especially focussing on Intellectual Property Rights. The programme inculcates critical thinking, encourages a scientific approach to problem solving and effectively works upon leadership skills.
The University life is joyful and relaxed, with top class facilities available and usually revolves around thought provoking classes and interactive sessions interspersed with periods of leisure which give a chance to enjoy the beauty of the campus as well as experience the iconic energy of Shibuya area of Tokyo. While the venerable professors, staff and faculty never cease to inspire and amaze with their wealth of wisdom, knowledge and character, the campus invigorates the student to perform his best and is a riot of colour especially in Autumn, when the Gingko trees which line the central avenue turn bright yellow. The coming together of Customs officers from various corners of the world in this programme, brings with it, a camaraderie, joyous realization of how the world is diverse yet one, and a promise of life long friendships.
Apart from an engaging campus curriculum, the programme entails visit to government offices, training institutions, interactions with businesses and trade bodies, study tours, leisure trips and provides opportunities for further personal development through activities like voluntary participation in Summer Camps, festivals etc.
The programme provides comfortable residential accommodation with all requisite facilities in Tokyo, and living in Tokyo as an expat for one year is nothing short of an education in itself. An education of discipline, humility, etiquette, organization, steadfastness with something to learn on almost a daily basis from the rich culture and inspiring heritage of Japan.
I once again thank the WCO, Government of Japan, Aoyama Gakuin University and the staff and faculty of SMIPRP for this unforgettable experience which has contributed immensely to my personal and professional growth, and has left in me, indelible prints of reverence, gratitude and respect for the Japanese people. I strongly advocate the SMIPRP programme to all eligible Customs officers.
May, 2020
---
Hilda Mponzi (Tanzania, SMIPRP 2018-2019)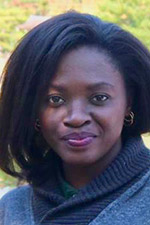 Senior Customs Officer
Customs Department,
Tanzania Revenue Authority,
I must acknowledge that it was such a privilege to be honored with a scholarship from WCO and the Government of Japan to participate in the SMIPRP at Aoyama Gakuin University (AGU) in Tokyo, Japan, 2018-2019.
It was a spectacular one year of unforgettable new and exciting experiences. It was about studies and life, which I enjoyed them well. The views of Sakura and bamboo trees have never left my eyes. The gain in academic excellence is certain. For sure, SMIPRP is not like any other program. It has been tailored, well crafted, to serve the need of the modern customs world. The ambiance of the university and the intense knowledge from management, to customs and intellectual property rights, trained by a pool of qualified and experienced professors and customs experts, develops total package customs professionals and potential leaders. Through interactive lectures, presentations, group discussions and study visits to government offices and prestigious multinational companies, my analytical, planning, presentation, and interpersonal skills, to mention a few, have been profoundly enhanced. The person I have become, the network I have made, the places I visited, and the unique cultures I have adopted, I bestow honor to SMIPRP.
Working as a Senior Customs officer at Trade Facilitation Section, overseeing national, regional and international customs policies, treaties and conventions as well as advising the office of the Commissioner for Customs, gives me an opportunity to make the most out of the acquired knowledge and skills by offering cutting-edge opinion and solution to assigned tasks and roles for the betterment of my organization and the country at large.
All these achievements wouldn't have been possible without the cooperation and support received from AGU professors and program coordinators, who passionately, gave us a feeling of love and acceptance. I am thus obliged to convey my sincere gratitude to the WCO, the Government of Japan, AGU family, Tanzania Revenue Authority, my fellow students from nine different countries, and everyone who has been part of this remarkable journey in whichever endeavor.
As I see a brilliant and promising future in my career as a result of this program, I challenge eligible Customs officers to definitely apply for this scholarship.
May, 2020
---
Chunjur Tshering (Bhutan, SMIPRP 2018-19)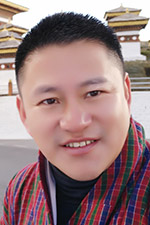 Joint Commissioner, Customs & Excise Division,
Department of Revenue & Customs, Bhutan.
It's a great privilege to be alumni of such an amazing and reputed university! It is one of the institutes that the World Customs Organization (WCO) has selected to train Customs officers of its member countries.
I would like to sincerely thank the WCO, Japan Customs and the Aoyama Gakuin University (AGU) for having given me this wonderful opportunity to pursue my studies in Japan. I felt truly blessed receiving this prestigious scholarship.
Before applying for this scholarship, my personal experience working in my department had been quite challenging and enriching one. But I won't deny the fact that there were times when I felt inadequate in terms of technical skills and knowledge. I realized that my experience was purely confined to the local market and I lacked international exposure. I felt the need to harness my potential to achieve greater goals this can be made possible only in a greater learning environment. So, I started exploring before a friend of mine introduced AGU to me.
I have made no mistake in applying for the scholarship. AGU has the perfect learning environment with absolute peace and staggeringly very beautiful surrounding. It also holds adequate facilities and full range of materials needed for business research. Besides the classroom lectures, practicum and the field trips, the program also includes a number of cultural activities and social events that provides international students to experience traditional Japanese culture. The lessons are always related to real life examples that made the material more logical sense to students. The field trip includes visiting private firms, public offices, and cultural sites to acquire practical knowledge and a feeling for the Japanese economy and society.
I would like to thank all the professors, SMIPRP academic and administrative staff for their unfailing support and for making available all the facilities required for my study. They have taught me more than I could ever give credit for here. Without their support, it would have been difficult for me to complete this program.
I truly feel that I have been benefited a lot from this program. Back in my organization, I feel myself having become a better person in terms of thinking ability, in prioritizing risks and establishing plans to address areas of concern effectively. The exposure I have gained through exchange of ideas and experiences shared with international students have certainly helped me to gained adequate knowledge, skills and ability in paving a better path for my agency.
With everlasting thanks to AGU, Japan Customs and WCO.
May, 2020.
---
Wendy Frederick (SMIPRP 2017-18)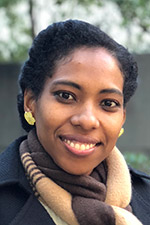 Life is all about chances and opportunities. Never leave anything to chance and never let an opportunity get away. I am indeed thankful that I did not let the Strategic Management and Intellectual Property Rights Program (SMIPRP) Scholarship opportunity get away. The experience and knowledge gained is invaluable. It was an honour to have been a recipient of the World Customs Organization (WCO) Scholarship in Strategic Management and Intellectual Property Rights Program for 2017-2018.
During my twelve months at Aoyama Gakuin University (AGU), the resources, its professors, my fellow students and its alumni created the passion for me to pursue my studies. The wonderful environment was conducive for learning and growing. SMIPRP is beyond just a degree program, it denotes Culture, a culture for excellence, empowerment and enrichment. It felt great being taught by amazing professors who in my opinion are the best. I felt privileged to be part of SMIPRP which gave me the opportunity to gain a wealth of knowledge from the different courses offered, and as a result have been able to contribute effectively to the development of my organization in St. Lucia.
Life in Japan will forever be etched in my memory. The kindness I received from my interaction with the people of Japan often reminded me of the quote by Mark Twain, "Kindness is the language which even the deaf can hear and the blind can see". I had the opportunity to experience the Japanese culture, attend their different festivals such as Hanami, visit the waterfalls, and relax in the hot baths known as the onsen. The SMIPRP also afforded me the opportunity to visit Japan Customs Offices and study their operations which empowered me to introduce new and modern concepts within my organization.
The university life with like-minded professionals molded my personality and provided the opportunity for networking and learning about different cultures. I gained friends and had experiences that contributed to my growth. I thank WCO and Japan Customs for that opportunity.