Chipiliro Masanjala (Malawi, SMIPRP 2014-2015)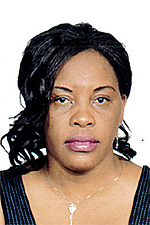 Manager, Post Clearance Audit Section
Malawi Revenue Authority
My one year at the Strategic Management and Intellectual Property Rights Program (SMIPRP) at Aoyama Gakuin University (AGU) has been one of the best phases in my life. I went through an exceptional academic experience. I was comprehensively immersed in strategic management, Customs, Intellectual Property Rights, economic, development strategy issues and research among others. The knowledge gained at the SMIPRP at AGU has helped me to develop a critical and procuring attitude that has assisted me to grow in my profession and positively contribute in my organization. The arduous and all-embracing interactions with people from different cultural backgrounds, values and attitudes on campus, at different companies and government departments where we visited for education purposes in Japan equipped me with better interpersonal skills. The impact of such an experience has not only been reflected in my professional life but also my personal life. It has abetted me to reposition myself in my career and believe in my professional future.
After I returned to my country I was assigned to the Post Clearance Audit section as a Manager and my main responsibility is to provide strategic leadership to the section. Likewise, I monitor and evaluate audits, provide expert guidance and direction for the audits, provide a link with other sections within the organization as well as planning for the section in line with the Customs Strategic plan among others. I was also appointed the Customs Change Agent for the National Single Window Project. The theoretical principles about leadership and management that I learned at the SMIPRP at AGU are very important in my day to day operations as well as my engagement and contributions to national and global issues.
The academic environment at the SMIPRP at AGU is very conducive for learning. The Professors are approachable, accommodating and supportive. The academic staffs are so helpful and caring. I therefore encourage all prospective students to apply for the SMIPRP. The knowledge and skills acquired from this program will bring a great impact to my individual career as well as improve the organization policies and development of different developing countries.
May, 2016
---
Hussein Qassem (Yemen, SMIPRP 2013-2014)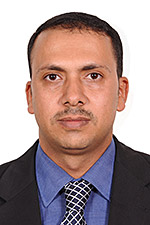 Director of Intellectual Property Rights (IPR) Protection Department
Yemen Customs Authority
I was honoured the WCO Scholarship (The Japan-WCO Human Resource Development Programme) to study in the Strategic Management and Intellectual Property Rights Program (SMIPRP) at Aoyama Gakuin University (AGU), Tokyo, Japan, in the year 2013/2014. The program has empowered me professionally and academically.
I am currently working as a Director of IPR protection departments at Yemen Customs Authority. The SMIPRP program became a cornerstone for me to reach my current position. The program has given me a grounding in formulating, implementing, and evaluating strategies, particularly in customs strategies for trade facilitation, customs modernization and IPR enforcement. Also, the SMIPRP equipped me with the required skills on how to develop and coordinate projects, how to plan, organize, control and manage IPR enforcement. The SMIPRP qualified me on how to design and deliver training courses and carrying out practical assistance in customs issues.
The SMIPRP enhanced my personal and interpersonal skills such as leadership skills to enthuse and influence others by gaining their trust and support. Effective communication skills to communicate clearly and concisely both orally and in writing. Public relation skills to form and maintain relationships at all levels. Negotiation skills to succeed in my strategies. Leading teamwork to motivate and support other team members. As well as persuasion skills to change others attitudes and behaviours.
I recall my life in Japan and how kind and cooperative were the Japanese people. The Japanese culture and life style have deeply influenced on my personality and perception. Also, I remember unavoidable humidity in July and snowfalls in January and the unforgettable time of SAKURA blossom. My life at Aoyama Gakuin Campus was memorable with my classmates who enriched my knowledge with their different backgrounds and beliefs which made our program multinational environment.
Finally, I would like to thank all my professors and the staffs of SMIPRP who helped me since the first day I arrived Japan until I departed Narita Airport.
Thank you again for this opportunity.
May, 2016
---
Ugyen Tshering (Bhutan, SMIPRP 2013-2014)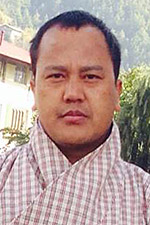 Senior Planning Officer, Policy and Planning Division
Ministry of Finance, Bhutan
It is an honor and privilege to be a recipient of the World Customs Organization (WCO) scholarship on the Strategic Management and Intellectual Property Rights Program (SMIPRP) for 2013-2014 at Aoyama Gakuin University (AGU) in Tokyo, Japan. As an alumni and recipient of this prestigious scholarship from Government of Japan and the WCO, I am pleased to briefly share some of my wonderful experiences living and studying in Japan.
The AGU is one of the oldest and leading private universities in Tokyo with its strategic location in the heart of Tokyo City. It has outstanding scholars, rich academic resources, and the ideal environment to encourage research and innovation.
The SMIPRP is cutting edge one year master degree program targeted at mid-level, young and aspiring customs officials around the world. The SMIPRP program provides the scholar to grow personally and professionally with management knowledge in three core areas, strategic, relational and practical skills. The SMIPRP program has good mix of courses on customs focus, management and leadership issues, which allow the fellow students (customs officers) to keep abreast the core professional issues that customs administrations tackle on daily basis. The field trips to many world famous corporate business headquarters and Japan customs offices helps you examine, contemplate and experience the classroom learnings more closely.
Living in land of rising sun, Tokyo and learning at AGU through assistance of Japanese Government and WCO scholarship has been rewarding, enriching and life time opportunity for me. The times that I spent with passionate people of Japan, experience the rich culture and heritage, not to forget the delicious Japanese cuisine that I have tried over period of one year were some of the good memories that I hold very close to my heart.
I am currently assisting my administration in implementation of customs reform and modernization program, particularly in revision of Customs Act and development of customs automation in coordination with WCO-RoCB Office in Bangkok and Asian Development Bank (ADB) project in Bhutan. One of my greatest achievement is after the SMIPRP is getting the WCO accreditation on Technical and Operational Advisor on Intellectual Property Rights for Asia and Pacific Region. I remain committed to contribute and assist the WCO in its endeavor of building capacity of its member administration.
Lastly, I would like to encourage the fellow customs officials working around the globe to take advantage of the scholarship and help contribute towards reforming and modernization of their customs administration.
May, 2016
---
Zechariah Geedehgar Munford (Liberia, SMIPRP 2014-2015)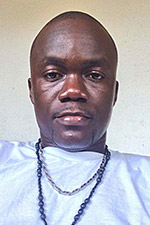 Senior Technical Officer
Trade Facilitation and Tariff Management Section
Department of Customs
Liberia Revenue Authority
I would firstly like to appreciate the World Customs Organization (WCO) for the opportunity afforded me to study at the Aoyama Gakuin University (AGU) in Tokyo, Japan. This experience has completely shifted my professional and academic life.
Living in Japan and studying at the AGU is one of the best experiences I have ever had all through my life. The Strategic Management and Intellectual Property Rights Program (SMIPRP) at the AGU has put me in a better position to serve the Liberian Customs Administration. This unique program, with its enriched contents of International Trade, Intellectual Property Rights, Customs Administration and Management, has all of the necessary ingredients that would be needed by anyone who is eager to explore the current dynamics of, and key players in International Trade.
For mid and senior level Customs Officers from developing and least developed countries, it provides a good understanding of customs administration and unveils current best practices in World Customs Organization. The program was well structured and it made my student life in Tokyo worthwhile. Coordinators of the program were very supportive; they always ensured that my personal wellbeing was paramount.
Within the SMPIRP at AGU, I encountered very well experienced lecturers in Customs Administration, International Trade, and Business amongst others. Discernibly so, I did not only drink from their fountain of knowledge, I also saved a lot from their experiences; and I am tapping on those experiences whenever there is a need.
As a result of this experience I achieved more in my professional life. Thanks to the SMIPRP at AGU. I am now very well prepared and serving as a 'Senior Technical Officer ' within the Trade Facilitation and Tariff Management Section of the Customs Division in the Liberia Revenue Authority. I am concerned with, inter alia, Trade Facilitation issues like Advance Ruling, Appeals and Reviews Procedures, Valuation and Classification. Additionally, my ambition of becoming an 'International Trade Policy Expert' is taking the right shape. This program has only made me a better version of my old self.
Japan, AGU and SMIPRP, are all forever remembered!
May, 2016