Asha Chummun (Mauritius, SMIPRP 2015-2016)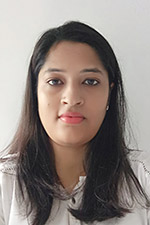 Customs Officer
Brigade Des Marchandises
Customs Department
Mauritius Revenue Authority
It was a great honor for me to be awarded the WCO Scholarship for the SMIPRP Program 2015-2016. The one year spent in Japan and being part of the SMIPRP family has changed my life for the better, both professionally and personally. It gives me immense pleasure to share the experience of my wonderful journey of living and studying in Japan.
The 12 months intensive program of the SMIPRP has indeed enriched and broadened my knowledge in various matters such as Intellectual Property Rights, International Trade, Economic Development, and Strategic Management. The coverage of these topics was very wide and deep, thus enabling a better understanding of the environment in which we are dealing. All the courses were very well organized. The lecturers were very helpful and were always encouraging and motivating the scholars for active participation. Another great thing about the program was being part of a multi-cultural group, which really broadened the scope of our discussions in class. All these have largely contributed towards the development of my interpersonal and analytical skills.
In addition to the academic experiences, there are so many good things to say about the Aoyama Gakuin University, including the breathtaking and peaceful environment, the SMIPRP office where so many hours were spent, the gym, interesting club activities, and many more. In short, the SMIPRP has not only given me the best study experience ever but also gave me the opportunity to learn about others cultures and beliefs.
With my experience, I can undoubtedly say that the SMIPRP really endows the scholars with the required knowledge and well-honed skills to become a true professional and a great team player. Following my return from Japan, I was posted in a team dedicated mainly for the protection of Intellectual Property Rights and combating against counterfeits. With the knowhow and experience acquired from the SMIPRP, I am now better positioned to contribute more effectively towards the goals of my team and my organization.
Thank you SMIPRP, Japan and the WCO for this lifetime opportunity.
June, 2018
---
Canda Sinpaseuth (Laos, SMIPRP 2015-2016)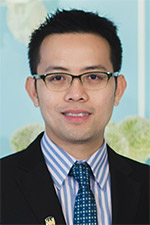 Acting Chief of ASEAN and Research Section
International Cooperation Division
Lao Customs Department
My lifelong dream of being a customs scholar in Japan has been realized, thanks to generous support from Japan Customs. Since being named one of the recipients of the World Customs Organization (WCO) scholarship on the Strategic Management and Intellectual Property Rights Program (SMIPRP) for 2015-2016, my dream had become a reality at Aoyama Gakuin University (AGU) in Tokyo. SMIPRP gave me an opportunity to earn skills that can help me to serve the development of my home country due to the comprehensiveness of half academic segment at AGU and half practical segment at Japan Customs, which has shaped my career and my life.
SMIPRP gave me the privilege of living in Tokyo for just over a year, it brought a sense of curiosity, excitement, and happiness to every day, while strengthening my knowledge, the city is always busy with people walking everywhere or crowding the subway trains that are running constantly. The people are always very respectful and friendly, even though the language barrier made it a little difficult to communicate with the people at times because when I first arrived in Japan, I spoke very little Japanese, and was living with my other 9 colleagues and working with Japan Customs colleagues helped me to understand the skills and culture of the work of Japan Customs as well as Japanese language. The programme did not just focus on academic and training activities, it gave me many opportunities to experience and understand the culture and the language through various activities such as: Japanese home stay program, O Hanami which is an important part of Japanese culture involving having a picnic underneath the sakura flowers when the sakura trees are in bloom, Japanese tea leaf picking and many more that made the longer I spent in Japan, the more I realized the kindness, love, and respect that is ingrained in the Japanese culture. I have such a strong love for the people of Japan. I feel like they are part of my family, because that's how they always treated me.
With all of these characteristics of SMIPRP and Japan combined, it was a very special feeling that I cannot explain in words. I would cherish these day of belongingness with "Aoyama Gakuin University". It was a journey that has enhanced my personality and groomed me at many phases. Meanwhile this journey I felt love, care, guidance, and lots more. I wish to be here again but then not as a scholar, as a guest. I am going to work so hard to turn up this in reality and make my Senseis proud.
I will always remember AGU and Tokyo will always have a special place in my heart.
July, 2018
---
Brenda Akamo Itagau (Papua New Guinea, SMIPRP 2016-2017)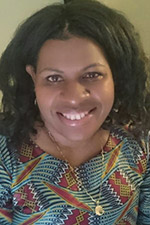 Senior Advising Officer, Intellectual Property Rights (SAO IPR)
Papua New Guinea Customs Service (PNGCS)
It is a privilege to receive this World Customs Organisation (WCO) scholarship, sponsored by the Government of Japan and WCO, to do Masters in Strategic Management and Intellectual Property Rights (SMIPRP) in this prestigious private university – Aoyama Gakuin University (AGU). As an alumna, I am truly honoured to be a SMIPRP 2016 participant.
My twelve months in Japan undertaking SMIPRP at AGU was one of the best experiences of my life. It was an exceptional academic experience for me with so much gained from courses ranging from customs, management, development issues and intellectual property rights protection. The course instructors were highly qualified academics who are well versed in their respective subjects. It was also a privilege to gain knowledge from the WCO and Japan Customs' experts on Customs related courses. The wealth of knowledge gained has immensely enhanced my knowledge on Customs, IPR and the concept of management, which is beneficial to my career in Customs.
After completion of the program and when I returned back to my country, I was assigned to the position of Senior Advising Officer– IPR in my administration, responsible for Customs IPR recordation and interventions, preparing and developing training and awareness materials, organising and conducting IPR training and awareness programs for internal and external stake holders, liaising and conducting joint agency operations with industry regulators in addressing IPR, representing PNGCS in meetings within and outside the country with respect to IPR, maintaining Regional and International dialogue with respect to international treaties and conventions of which PNGCS is a signatory to and overseeing the overall administration and function of IPR.
Finally, I would sincerely like to thank all my professors and the program staff (the coordinators), my co-participants, and WCO for their understanding, especially during the first semester of my studies. Thank you for the continuous understanding, support and ever being there for me during this time. You all are a part of a memory I will always treasure.
June, 2018
---
Molete Stephen Ramatla (Lesotho, SMIPRP 2016-2017)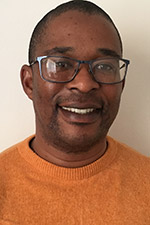 Senior Anti-Smuggling Officer
Lesotho Revenue Authority
It was an honor for me to be given this golden opportunity by the government of Japan and the World Customs Organization to study Master of Arts in Business Administration (MBA) majoring in Strategic Management and Intellectual Property Rights in Aoyama Gakuin University, Tokyo, Japan.
My one year in Japan, from March 2016 to March 2017, has been wonderful and full of adventures both academically and socially. When I first arrived in Japan, I was so impressed by the Japanese culture of respect, cleanliness and good facilities either infrastructure wise or academically. The facilitators "Professors and Administration staff" were very helpful, that is, they created a good rapport between themselves and the students. They made sure that whatever we needed as students was provided on time. The class rooms, the students' place of residence, made us (students) feel the warmth of learning and instilled the drive to learn more. The interaction that I had with other students from different parts of the world, the educational visits to the government departments, World class Japanese Companies, and the Courts of law, had immensely improved my interpersonal skills. The visit to the historical sites, the unforgettable time of sakura blossom, good sight of Mt. Fuji, my first experience of enjoying Christmas in winter, were awesome.
The courses that I have learned from the program were very helpful to my career as Anti-Smuggling officer. My basic duties as the Anti-Smuggling officer are; (a) enforcement of Customs Laws, rules and regulations, (b) deterrence and detection of smuggling of goods into and out of the country, that is, importation and exportation of goods. The courses like IPR enforcement at the border, Customs Law, Practicum in Customs Administration, Customs Reforms and Modernization, and Intellectual property rights equipped me to tackle my daily work related challenges.
I would like to take this opportunity to thank WCO, the government of Japan and Aoyama Gakuin University for giving me the opportunity to study in Japan. This opportunity had afforded me a chance to contribute positively to my organization and to my country as well.
May, 2018