Message from Current Students

Message from Current Students

Magelage Uvindu Priyasad Perera (Sri Lanka, SMIPRP 2017-18)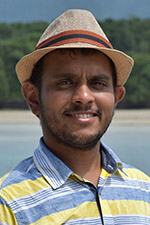 Happy, honored, lucky are the first words that comes into mind when describing my ongoing studies at Aoyama Gakuin University (AGU). Strategic Management and Intellectual Property Rights Program (SMIPRP) is a meticulously planned and expertly executed master's program and it has been an experience of a lifetime to take part in it.
SMIPRP strikes a unique balance in delivering academic knowledge and practical knowhow in subjects such as strategic management of organizations, intellectual property rights, customs administration and so on. I believe it's a golden opportunity of any customs officer to learn best practices and gain vital proficiencies to improve their career and contribute to national goals. All coursers are instructed by incredibly talented professors who have a keen insight into the subjects they teach. SMIPRP students also get the privilege of being taught by Japan Customs Officers and World Customs Organization (WCO) experts on customs related modules. I believe I do not need to elaborate how much of a rare opportunity that is.
Aoyama Gakuin University is located in the heart of Tokyo. Iconic locations such as the Shibuya shopping district, Meiji-Jingu shrine, Ginza and so on are practically in walking distance. The university is equipped with every necessity and more. The exclusive study room for SMIPRP students, caring support staff and the quiet library are the highlights for me. The beautiful campus adorned with Ginkgo trees has many nooks and corners to study, relax or meet with friends. The excursions and events arranged by the university helped me explore Japanese culture and gain unforgettable experiences.
The accommodation arranged by university, a fully furnished single apartment, is comfortable and relaxing. Supermarkets, post offices and everything one would need is within walking distance. Exploring Japan has been one of my favorite things to do in my spare time. It's an incredible country with an amazingly interesting culture, grand history and hospitable people.
I would like to take a moment to thank World Customs Organization, Aoyama Gakuin University and Japan for giving me this opportunity and encourage anyone thinking of applying for this program.
---
Ivan Noskov (Ukraine, SMIPRP 2017-18)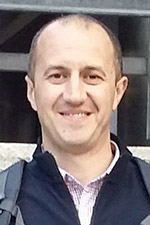 First of all, I would like to express my sincere thanks to the World Customs Organization and the Japanese Government for selecting me and offering an exceptional opportunity to study a master's degree in the Strategic Management and Intellectual Property Rights Program (SMIPRP) at one of the most prestigious universities in Japan, Aoyama Gakuin University (AGU).
AGU is one of the oldest and leading private universities in Japan with its strategic location in the heart of Tokyo City, with easy access to Shibuya, renowned as the busiest street in Tokyo and famous tourist spot. AGU has outstanding scholars, rich academic resources, and the ideal environment to encourage research and innovation. Here you can feel an international environment and enjoy comfortable study room, modern libraries, students exchange office, as well as gym, excursions, homestay programs and so on.
SMIPRP is a cutting edge one-year master degree program targeted at mid-level, young and aspiring customs officials around the world. The SMIPRP program has a unique mix of courses on customs focus, management, leadership issues, and intellectual property rights protection. The field trips to world famous corporate business headquarters, such as Louis Vuitton, Sony, Toshiba, Samsung as well as to Japan customs offices and courts help to examine, experience and understand Japanese management style and government policy.
The academic environment at SMIPRP is very conducive for learning. The Professors are approachable and supportive. The academic staffs are so helpful and caring. Therefore, I highly recommend to all prospective customs officers to apply for SMIPRP. I have no doubt, that the knowledge and skills acquired from this program will contribute to your personal and professional growth and help in the reforming and modernization of customs administration of developing countries.
In addition, I enjoy spending time with passionate people of Japan, exploring beautiful nature, experiencing the rich culture and heritage, not to forget the delicious Japanese cuisine. Moreover, I met new friends from nine different countries and we study, share working practice and have fun together. Participation in SMIPRP is an exclusive and unforgettable lifetime experience…
---
Joyce Asuo-Afram (Ghana, SMIPRP 2017-18)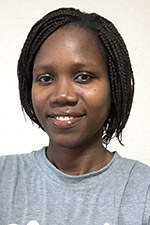 I am honored to be selected as one of the recipients of World Customs Organization Scholarship to study in the Strategic Management and Intellectual Property Rights Program (SMIPRP) at Aoyama Gakuin University (AGU), Tokyo-Japan. Living in Japan and studying at AGU is one of the best experiences I have ever had all through my life.
Aoyama Gakuin University is widely recognized as one of the leading private universities in Japan and has established a national reputation for the quality of its teaching and international ambience. AGU is located in the heart of Tokyo, precisely Shibuya which is an entertainment district that is a reasonably good place for restaurants, izakaya, karaoke, shopping and night clubs. It's an interesting place for a walk too.
SMIPRP is a 12-month master degree program targeted at young and aspiring customs officials around the world. It aims to provide students with management knowledge and skills in three main areas: strategic, relational and practical skills. The academic environment at the SMIPRP at AGU is conducive for learning.
This program comprises of two segments; an academic course and a practicum course. The first segment consists of key management practices that are important to modern Customs Administrations such as competitive strategy, organizational behaviors, IPR enforcement at the border and Customs reforms and modernization. The practical segment is led by Japan Customs including Japan Customs Training Institute (CTI: WCO Regional Training Center) with visits to regional custom offices. All the courses are taught by well-experienced professors with vast knowledge in Strategic Management, Intellectual Property Rights (IPR) and Customs Administration. The academic staffs are kind, caring and always willing to offer their support whenever students call on them.
The arduous and all-inclusive interactions with people from different cultural backgrounds, attitudes on campus and different government institutions where we visited for study trips in Japan has equipped me with better interpersonal skills and effective communication skills to communicate clearly both orally and in writing.
My study experience would not be complete without talking about the good people of Japan with their rich culture full of discipline and respect. It is worth living and learning about Japanese way of life and I never regret coming to this Great Nation. With the knowledge and skills that I have acquired from this program, it would go a long way to improve upon my personal and professional growth as I go out to the world. This great opportunity is a life changer for me.
Lastly, I would like to thank World Customs Organization, Government of Japan and Aoyama Gakuin University personally for the hope they had in me and their generosity shown, not only to me, but also to all SMIPRP students WCO-Japan Scholarship has supported over the years.