Message from Current Students

Message from Current Students

Rovshan Namozov (Azerbaijan, SMIPRP 2016-17)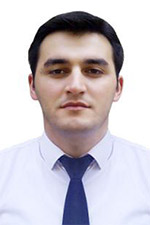 Studying abroad for a while is an experience of a lifetime. Through our lives, we may believe that our choices and steps in life might come from beyond the horizon of our minds or hearts, but what actually matters at the end is how these choices will be reflected positively on our life and the life of others we belong to. Studying abroad is my one dream that never changed from my childhood until to get this unique opportunity in the most prestigious university of Japan. I feel very proud to say that, I am pursuing my master degree in the field of Strategic Management and Intellectual Property Rights (SMIPRP) at Aoyama Gakuin University, Tokyo, Japan sponsored by the World Customs Organization (WCO) with financial support from the Government of Japan (WCO Scholarship Programme), allows participants over the course of a year to acquire a Master of Arts degree in Business Administration.
Aoyama Gakuin University is located in the heart of Tokyo, Japan and university has a very big campus equipped with all necessary facilities which it gives a golden opportunity to all students savour the academic and socio-cultural lives in the campus area.
This program furnishes an occasion to enjoy the cutting-edge classes by conducting practical management tools and the beautiful of it is taught by highly educated and well-experienced instructors.
It worth to construe that, SMIPRP mainly based on two segments: an academic segment and a practical segment. The first segment provides a number of key management practices and leadership qualities that are essential to the modern and effective Customs manager. Especially, the strategic management part of this segment has a vital importance in relation to gain insight into the overall directions of enterprises and to specify the organization's objectives, developing plans and formulation and implementation of the major goals.
The practical segment of this programme is conducted in cooperation with Japan Customs, including Japan Customs Training Institute.
On top of that, SMIPRP also strives to educate students about the management process and functions of World Trade Organization within subject of Multilateral Trading System as well as fostering to obtain wide knowledge and empirical data from the aspect of International Development Strategy.
At last, I would like to express my sincere thanks to Azerbaijan State Customs Committee, World Customs Organization, Japan Customs and Aoyama Gakuin University.
---
Hoang Vinh Ha (Vietnam, SMIPRP 2016-17)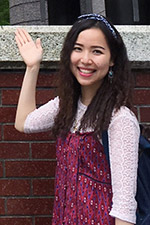 My dream has finally come true to be selected for the Strategic Management and Intellectual Property Rights Program (SMIPRP) by the World Customs Organization (WCO) for the academic year of 2016. This golden opportunity allows me not only to pursue advanced studies in the sphere of strategic management, Intellectual Property Rights (IPR), and customs best practices but also to follow my long-cherished dream of experiencing Japanese culture.
SMIPRP is a 12-month Master's Degree Program at Graduate School of Business, Aoyama Gakuin University (AGU), one of the leading private universities in Japan. The program which combines an academic course common to customs including competitive strategy, organizational behaviors and culture, IPR border enforcement, customs reforms & modernization, and a practicum course including field trips to regional customs bureaus, private firms, as well as public offices; is so rare and unique that you might find it very difficult to find such a kind of program in any university in the world. Most importantly, all of the courses on the SMIPRP are instructed and taught by professors with vast knowledge and experience in strategic management and customs-related fields. This offers students an opportunity to enhance their learning with hands-on experience in a customs-related work environment and acquire a feeling for the Japanese economy and society.
The program provides a study room where you'll be using all needed equipment such as laptop, printer, photocopy machine as well as a spacious area for your self-study. SIMPRP office staffs are always willing to offer their kind support to students from daily life problems to academic issues.
The main Aoyama campus is so charmingly beautiful with Ginkgo trees on the main street of the campus. It is located in the heart of metropolitan Tokyo, you to be students, therefore have easy access to Shibuya, renowned as the busiest street in Tokyo to enjoy Japan's urban lifestyle.
A single room furnished with the basic appliances and close to supermarkets will be your home within one year in Japan. It is truly interesting that you can go to university every morning with your friends and come back home together. It is more incredible that you can broad your culture horizons by learning more about both traditional and contemporary Japanese culture, sharing your culture and learning about cultures different from your own.
Many students and future leaders worldwide did chose Japan as a promised land for their further study and future career prospects. When I discovered SMIPRP, I found a way to change my whole life, and I took the chance. How about you?!
---
Pablo Andres Gonzalez Suquinagua (Ecuador, SMIPRP 2016-17)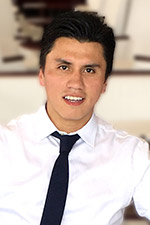 As having the honor to study a master's degree in the Strategic Management and Intellectual Property Rights Program (SMIPRP) at one of the most prestigious universities of Japan, Aoyama Gakuin University (AGU), I would like to sincerely thank the World Customs Organization (WCO) and the Japanese Government for trusting on me and offering an exceptional experience in my life which has contributed to my personal and professional growth. Since my first day I arrived in this amazing country, I could realize the kindness of its people and the richness of its culture. At that time, "Hanami," picnicking under a blooming sakura with amazing landscapes, sounds and colors was the "Welcome to the most populous metropolitan area in the world, Tokyo."
The uniqueness of this program starts from the well-experienced professors, each of the lectures are very productive to enrich our knowledge in management, intellectual property and customs administration practices. Additionally, this program offers many study visits at local customs offices, Japanese court and prestigious private companies such as: SONY, Honda, Samsung, Toshiba, etc. Having the opportunity to share ideas is the best way of learning, especially with directors of well-performed companies worldwide. But what makes this study experience most enjoyable is AGU, a beautiful campus located in the urban of Shibuya, one of the most attractive and touristic areas in Tokyo. In AGU, you can feel an international environment and enjoy each of its facilities, comfortable study room, organized libraries and more; as well as there are many activities to enjoy such as sports clubs, coffee meetings, excursions, homestay programs and so on. AGU also gives us the chance to learn Japanese language to make much easier our life in Japan, plus the combination of having a very supportive and caring staff.
As a Customs Officer, I am sure that all the knowledge and expertise acquired by all the participants will certainly contribute to the modernization of the administrations and development each of the ten countries that we are representing. By doing so, SMIPRP's mission: "to be a school for training and research for future leaders in the policy area" is totally accomplished. I will forever keep in my heart this blessed experience that I have faced in a short, but exclusive time. Thank so much AGU!